The ambitious EU-financed Pilot Project titled "Measuring the Cultural and Creative Sectors in the EU" is coming to an end. Since January 2021, our team has been working on elaborating a new statistical framework to measure the Cultural and Creative Sector in the EU. The project aimed to enable regular statistical analysis of the economic, cultural and social potential of the CCS in Europe. We have worked closely with the European Commission and Eurostat throughout this process.
After almost two years of extensive data research at the European, national and industry levels supported by interactive stakeholder events, we are honoured to share the present project's outcomes.
The Project will host an online Final Event, to be held on Wednesday, November 23rd 2022 from 4:00 to 6:00 p.m. (CET) on YouTube. The aim of this event is to present and discuss the results of our work. The final outputs and outcomes will be presented by the researchers led by Professor Manuel Vilares of Qmetrics, followed by a discussion including policy makers and CCS representatives.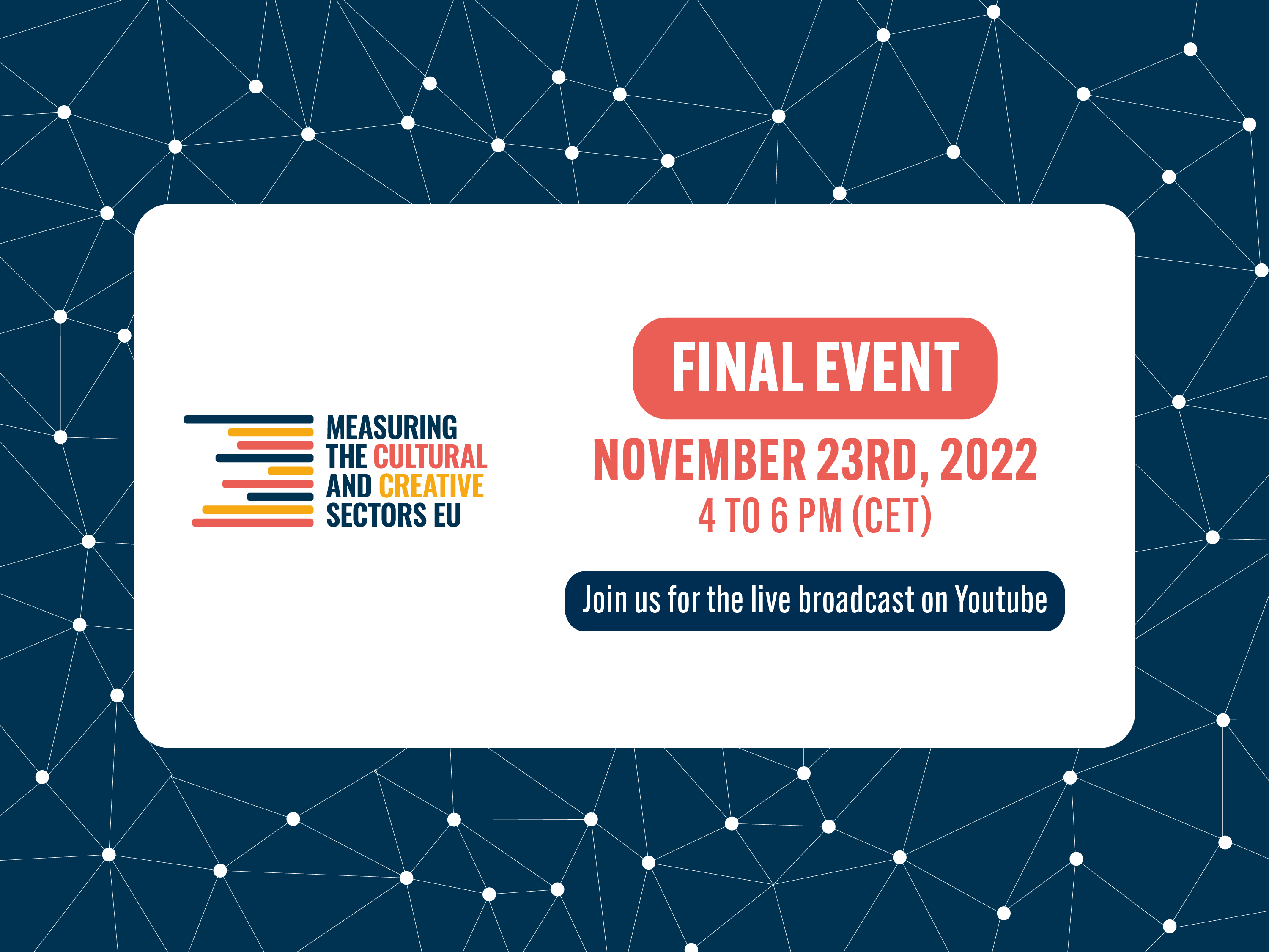 SIGN UP FOR OUR NEWSLETTER!